Walls and other products: the best solution, whatever your project!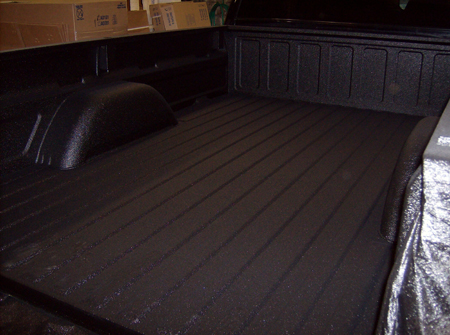 Here are some of the benefits of a Vortex ™ coating
It prevents rust and corrosion of the metal surface as it adheres directly to the contours of the truck.
It strengthens your truck box and reduces road noise by stopping vibrations and absorbing the impact of heavy loads (bricks, tools, etc.).
It adheres directly to the truck box so that it cannot be stolen, lifted or removed.
Unlike a liner, it does not crack, tear or deform. More importantly, it will not rust and will not scratch the paint by exposing the metal.
It can be applied directly and exactly where you want it.
Unlike liners, it occupies no excess space.
The ultra-violet system helps prevent damage caused by UV rays from the sun.
It increases the value of your truck.
It is backed by a full written warranty.
Contact us for more details.