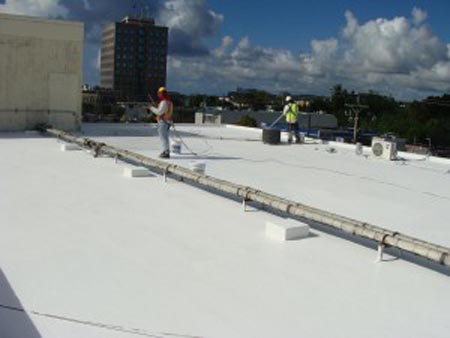 Matrix Eco-Meric roofing is designed to be economical, environmentally friendly and durable. The Solarmeric flexible acrylic base allows the Eco-Meric coating to be used in both hot and cold climates.
Rated Energy Star, the Eco-Meric coating can extend the life of an existing roof for more than a decade in addition to impressive energy savings (up to 32%)!
Contact us for more details.