Thousands of possible combinations!
Polyphatic Glaze is an extremely durable hybrid combination of polyurea resin composed of UV and alifatic polyurethane. Available in an impressive variety, this material delivers stunning results on solid-colored floors as well as with patterns or logo. It can even be applied to give the illusion of a granite floor.
A lasting floor resistant to impacts and stains!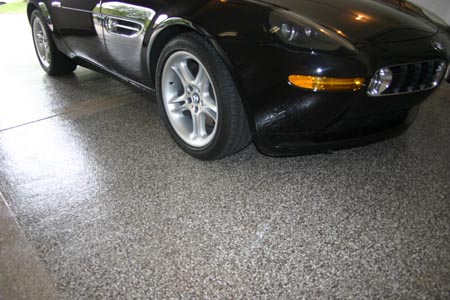 The cooking system in the floor of this material allows it to penetrate the membrane giving it durability and resistance to any test. This system has revolutionized the industry.
If you want a non-slip finish, polyphatic granules will provide a high resistance and create a completely uniform surface that will last for years.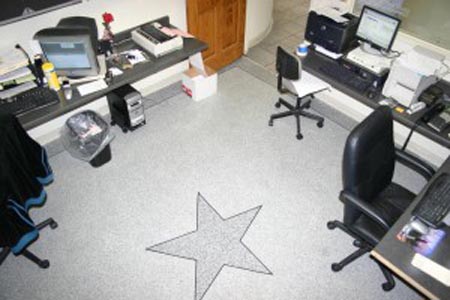 Did you know that epoxy paint dries very quickly, but has the effect of creating an extremely hard surface that will become fragile? If a tool or other were to slip from your hands and crash on your floor, chances are you would damage it!
The unique product of Vortex Sprayliners distinguishes itself from the competition by offering you beautiful, but above all durable floors.
Contact us for more details.