Durable, easy-care low plastic walls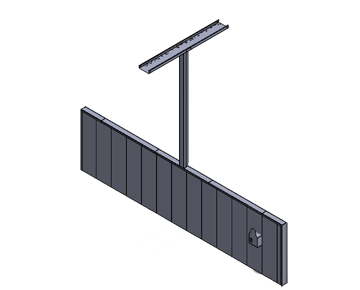 Octaform 3/8″ thick plastic walls manufactured specifically for damp locations such as car wash bays.
The interior of the wall is designed with steel posts that are covered with treated wood and plastic.
Option: it is possible to add a central column for the passage of the piping or electrical wires (towards the floor and the ceiling).